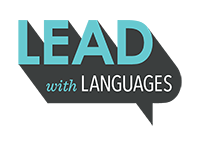 Shannon Ruiz lives in Casper, Wyoming where he works as a Spanish teacher at CY Middle School. He is a workshop presenter and keynote speaker for conferences and professional development around the nation.
For ten years, he worked at Dunstan Middle School where he served Jefferson County School District (Colorado) with curriculum, diversity, and assessment projects.
Shannon has been an advocate for collaboration among world language teachers by regularly presenting his ideas at state CCFLT conferences in Colorado, in addition to other state, regional, and national conferences. He has received "Best of Colorado" awards for his presentation on using games as assessment (all of those games can be found on this web site for free) and his presentation on techniques for student engagement. He has been recognized by his students, parents, and peers for his innovative ideas and engaging instruction.   Shannon graduated from the University of Wyoming with a degree in Spanish and completed a Master's degree in Education at the University of Phoenix.
If you are interested in having Shannon come speak to your organization, district, or school, go to the CONTACT page to email him.
You can also follow him on Twitter @ShannonRRuiz
---
Shannon Ruiz has presented sessions, workshops, and keynote addresses for state and district educational conferences in many parts of the country.  He is available to speak on many subjects, but here are a few that he has prepared in the past.  If you are interested in having Shannon at your conference, click the "Contact Us" link at the top of the page.
Release Your Inner Rock Star
This keynote address focuses on the teacher and how he or she can use stage presence techniques to keep students' attention and captivate them each minute of the day.  Not just for world languages, these techniques can be used in every class at every level.  Shannon uses examples from his experience as a former front-man for a rock band and how he's incorporated those same movements and crowd engagement strategies to keep students interested.  Participants from the audience will be used as guinea pigs in mock experiments that will have you rolling in the aisles. 
The New Standard of Instruction
This keynote address focuses on instruction, practice, and assessment that always keep the standards at the front of it all.  Shannon will challenge all participants to look within their own teaching to see where they are already focusing on the standards, but more importantly where they are not focusing on the standards so they can become more of a guide for language discovery rather than a teacher of a language.  ACTFL guidelines are the basis for this keynote and Shannon will show how to use the resources that ACTFL provides to help in student assessment.
I'm Not Crazy…I'm a Teacher!
This keynote address is an absurd trip through the mind of a teacher.  During this humorous interactive address, participants will be encouraged to look beyond the stresses and strains of everyday work to find the parts of teaching that keep us coming to work each day.  Shannon will show how even the slightest glimmer of light in a day can become a blinding spectrum if viewed from the right angle.
Poop…and other things to get kids running to class
This presentation was voted Best of Colorado in 2014.  It focuses on ideas and techniques that teachers can use to engage students even before they enter the class.  Many of these techniques are so motivating to students that they actually run to class and begin class themselves.  As always, it is a highly interactive and entertaining presentation.
Video Killed the Listening Lab
Can't find the perfect video to supplement your teaching? You can make one of your own! Better yet, have your students do it! In this hands-on workshop, participants will learn how to use simple video techniques and products to create fun learning tools as well as how to use student videos as assessment. Comb your hair and put on your smile because it's "Lights, Camera, Action!"
It's NOT All Fun & Games in the World Language Classroom
In this workshop or session you will learn several free games to assess vocabulary and grammar knowledge of your students and be shown how to actually grade them.  Participants will get a chance to play the games and practice hosting a game.  For the workshop, bring your laptops, because you will be creating a game during the workshop that you can use the very next day.