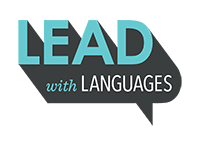 Shannon Ruiz lives in Casper, Wyoming where he works as a Spanish teacher at CY Middle School. He is a workshop presenter and keynote speaker for conferences and professional development around the nation.  Shannon is a co-chair for Wyoming's Seal of Biliteracy Task Force, working towards a state Seal of Biliteracy. He also a member of his district's Subject Area Committee that has built a new curriculum and common assessments for all foreign languages in the district.
For ten years, he worked at Dunstan Middle School where he served Jefferson County School District (Colorado) with curriculum, diversity, and assessment projects.
Shannon has been an advocate for collaboration among world language teachers by regularly presenting his ideas at state CCFLT conferences in Colorado, in addition to other state, regional, and national conferences. He has received "Best of Colorado" awards for his presentation on using games as assessment (all of those games can be found on this web site for free) and his presentation on techniques for student engagement. He has been recognized by his students, parents, and peers for his innovative ideas and engaging instruction.   Shannon graduated from the University of Wyoming with a degree in Spanish and completed a Master's degree in Education at the University of Phoenix.
If you are interested in having Shannon come speak to your organization, district, or school, go to the CONTACT page to email him.
You can also follow him on Twitter @ShannonRRuiz